This recipe is so fantastic that you just can't get enough! From The Family Fresh Meals comes this hot wing chicken dip to tickle your taste buds!
Perfect to take to your next tailgater or any festive get together. Combine with chips (Scoops work great) or even use as a baked potato topper for a meal. Franks hot sauce and the blue cheese dressing makes this dip sing with flavor.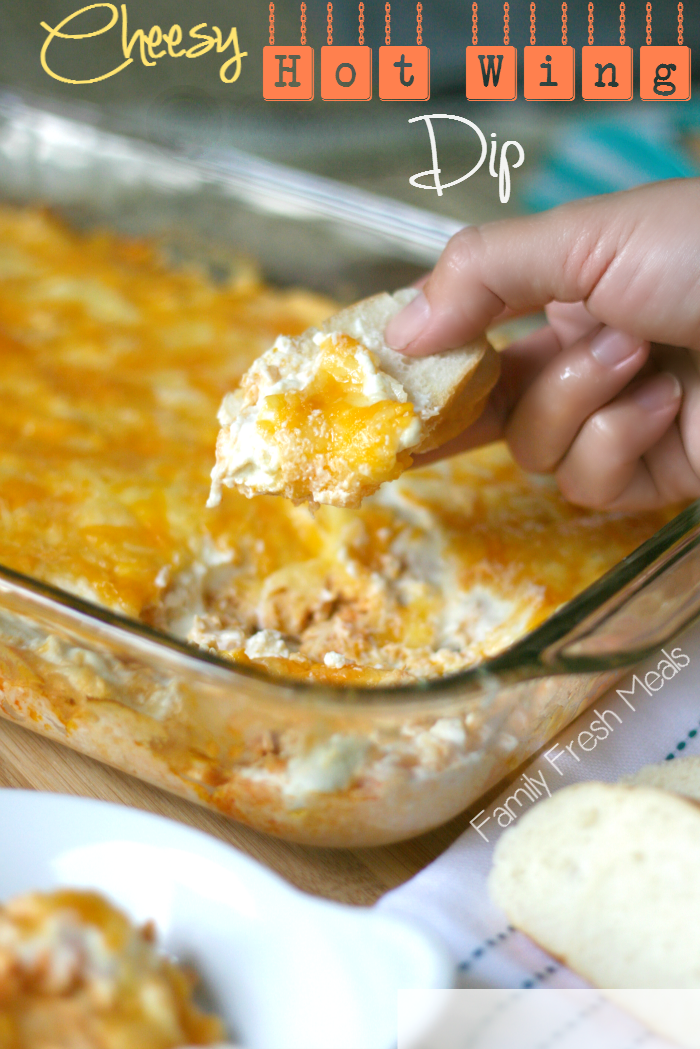 Cheesy Hot Wing Dip -recipe credit Family Fresh Meals
Ingredients:
3 (10 oz) cans of shredded chicken. -or you can shred your own
1/4 cup Franks Hot Sauce
1 cup blue cheese dressing
8 oz of cream cheese (at room temp)
2 cup shredded Cheddar Jack cheese
Directions:
1. Place blue cheese dressing and cream cheese in a small sauce pan and cook on low, stirring often, until cream cheese has melted. Remove from heat.
2. In the meantime, in a large bowl, mix together shredded chicken and hot sauce.
3. Prepare a 9 X 13 baking dish with nonstick spray. Spread a layer of your chicken mixture at the bottom, followed by the cream cheese mixture and top with your shredded cheese.
4. Bake at 375 degrees for 30-35 minutes until cheese is bubbly and golden.
Enjoy and don't count the calories :)